Tag Archives:
restaurant
Did you know that Hofbräuhaus Brasserie was the only traditional German restaurant in Melbourne?
The Hofbräuhaus serves a range of Bavarian delicacies and boasts an enormous beer and wine list. Better to come with an empty stomach because the portions are quite generous!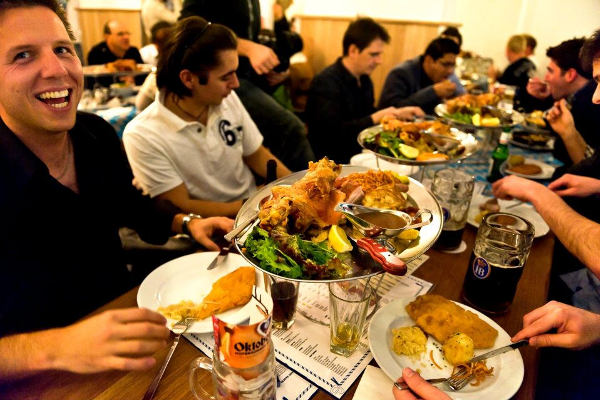 In operation since 1968, there is a German Floorshow on Friday and Saturday evenings, and traditional live entertainment from 7pm Tuesday to Sunday – bookings recommended.
What's on the Menu? Bretzel, brotkorb, langosch, weisswurst, kasespatzle, kassler, rindergoulasch, tagessuppe, goulasch, gebackener, krautrollade, rucolasalat, frischer, fisch, zigeuner, schnitzel, debreziner, nurnberger, bratwurst… Bavarian names but tasty food!
Address, phone number and useful information are available on https://www.megavina.com/brasserie-bistro-157/hofbrauhaus-brasserie-542.html
If you visited Hofbräuhaus Brasserie, please leave us your experience or share your pics on Megavina.com
You may also create a free account on our website to become "An Insider" and earn money enjoying testing and tasting food and beverages! More information on https://www.megavina.com/
In many ways, sushi bars and restaurants have become the ultimate high-roller dining experience in Ho Chi Minh. The past decade has seen the city's Japanese cuisine ranks swell with a wave of excellent Sushi&Sashimi spots and a rising tide of truly talented chefs.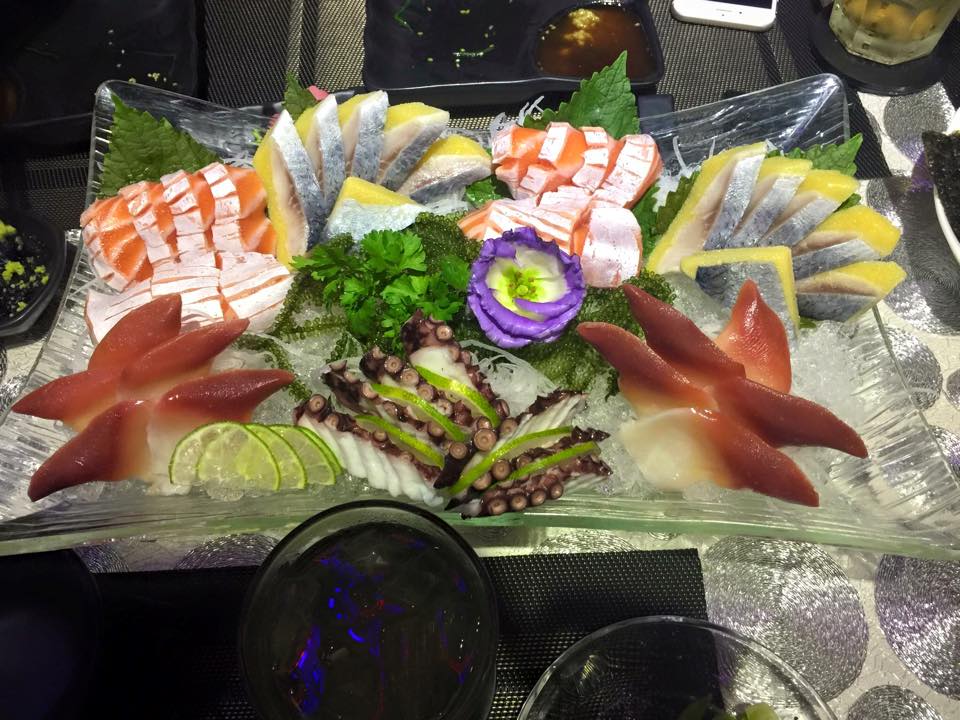 Here is the Megavina Top 3 of the best Japanese restaurants
Cost: Sushi maki : 128.000vnd – 198.000vnd (USD6 – USD9.30) – Sushi Creative Boat: 468.000vnd – 1.288.000vnd (USD22 – USD61) – Nigiri : 48.000vnd – 198.000vnd (USD2.26 – USD9.30)
Why It's Great: Ichiba Sushi restaurant is the perfect combination of a modern sushi bar, with an occidental touch and a lounge-like ambiance featuring house music in a multi-level space. Decoration is amazing! Service is smooth but unobtrusive, which helps you focus on bites of Gyuniku, Sashimi, Sushi, Ika Yaki (Grilled Calmar)…
Location: Opposite to Pham Ngu Lao Park
Tokyo Deli Le Thanh Ton
Cost: Menu from 89,000VND to 198,000VND, a-la-carte from 35,000VND to 287,000VND
Why It's Great: Welcoming is very attentive, staff is friendly and particularly polite, food is succulent. You should ask to lunch or dinner on the first level in a traditional room, you will have to take your shoes off!
Location: Just a few minutes walking from Ben Thanh Market, close to Une journée à Paris
Inaho Restaurant
Cost: from 100.000vnd – 800.000vnd
Why It's Great: If you love eating Kaminabe (cooking on paper), Inaho is the perfect place to taste an amazing selection of delicate and fresh dishes. Most of the clients are Japanese, it could mean that the cuisine offered is good, right?
Location: Close to Norfolk hotel and Pizza 4P's restaurant