Tag Archives:
oktoberfeast
Did you know that Hofbräuhaus Brasserie was the only traditional German restaurant in Melbourne?
The Hofbräuhaus serves a range of Bavarian delicacies and boasts an enormous beer and wine list. Better to come with an empty stomach because the portions are quite generous!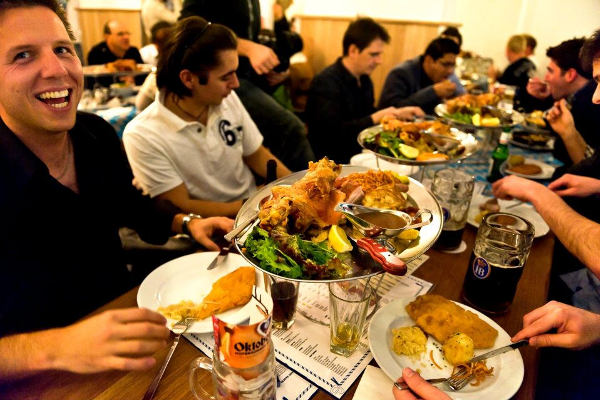 In operation since 1968, there is a German Floorshow on Friday and Saturday evenings, and traditional live entertainment from 7pm Tuesday to Sunday – bookings recommended.
What's on the Menu? Bretzel, brotkorb, langosch, weisswurst, kasespatzle, kassler, rindergoulasch, tagessuppe, goulasch, gebackener, krautrollade, rucolasalat, frischer, fisch, zigeuner, schnitzel, debreziner, nurnberger, bratwurst… Bavarian names but tasty food!
Address, phone number and useful information are available on https://www.megavina.com/brasserie-bistro-157/hofbrauhaus-brasserie-542.html
If you visited Hofbräuhaus Brasserie, please leave us your experience or share your pics on Megavina.com
You may also create a free account on our website to become "An Insider" and earn money enjoying testing and tasting food and beverages! More information on https://www.megavina.com/